About the
Why Curve
Roger and Phil spent most of their lives oblivious to each other. Then, in early 2022 they met at a coffee shop in Guildford and hatched a plan for an exciting new weekly podcast that would delve into topical issues in a lively, intelligent and entertaining way.

Roger Hearing is a seasoned journalist, with many years at the BBC World Service, where he's still called on to host shows like Business Matters. He's also had a recent stint at Bloomberg, as co-host of the London-based Daybreak Europe.

Phil Dobbie has a mix of business, radio and podcasting experience. He has hosted a variety of music and talk shifts on commercial and public stations in the UK and in Australia. Now, he's a prolific podcaster. Alongside The Why Curve he hosts The NAB Morning Call, a daily finance podcast for Australian audiences, and Debunking Economics with Steve Keen.
All Episodes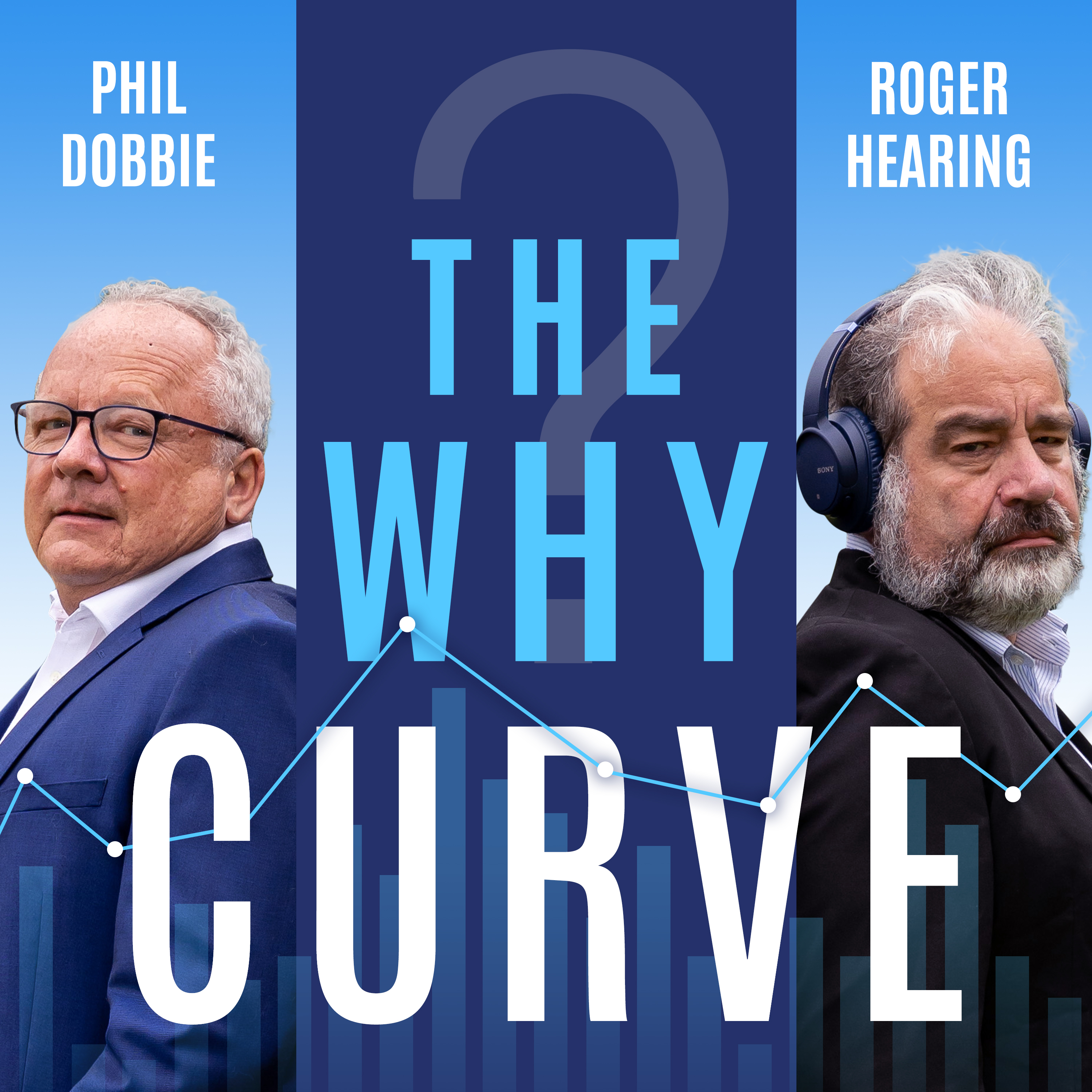 Recent Episodes
Featured award-winning podcasts